We Stock A Large Range Of Packaging Products
Visit Our Showroom : Factory 8, 15 Stud Road, Bayswater VIC-3153
Drum Lifter / Mover
450 Kgs capacity. Auto Rim Grab. Suited to 200 Ltr drums. Lifts to 300mm.
Model VD-LD1 grabs the steel or plastic drum under the rim and locks on to it.
The foot pump raises the drum clear of the floor, pallet or drum bunding pallet (approaching from the corner), to enable it to be moved using the 125mm urethane tyred fixed wheels at front, with a castor wheel with brake at the rear.
The down control swivel knob lowers as fast or slow as required. When fully lowered, the grab auto releases from the rim.
Get in touch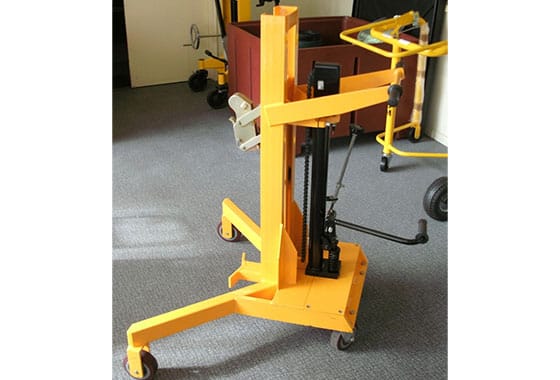 Looking for an adequate solution for your company?
Our inventory is full of useful and specific tools and equipment to help you with your packaging, shipping, and storing processes. And with over 30 years of experience, you can trust that you'll get only the best quality products and superior customer service when you work with us.
Contact Us Today
Some of our happy clients