We Stock A Large Range Of Packaging Products
Visit Our Showroom : Factory 8, 15 Stud Road, Bayswater VIC-3153
Drum Lifter / Rotator Walkie Stacker
Model NYL-450 is a pedestrian controlled Walkie Stacker designed to grab either a 200 Ltr steel or plastic drum (max load 450 Kgs) by the top rim and a lower girth strap, and when captured securely and with the bung facing front, it is raised using hydraulics powered by battery in the console.
When it reaches the required height (max lift height is 2300mm to just below drum centre), the drum is rotated forward, again using power from the console. The stacker is moved in and over the receiving vessel as it pours out the drums contents.
80mm diameter front fixed wheels and 150mm dia rear wheels with brakes.
Mast is two stage with 1920mm lowered height. Inside leg is 630mm (outside 810mm). Unit length 1600mm.
Drum Lifting Equipment
Loading or unpacking a shipment of heavy drums can be a slow and frustrating process without the right equipment. That's why, when they're looking for the very best in drum lifting equipment, local clients can turn to the experts here at Pack King.
Whatever the specific day-to-day operation of your business might be, our team will assist you in finding an appropriate and durable piece of drum lifting equipment that will deliver long-term results and benefits.
In addition to supporting local businesses, we provide sales and services to customers right across Australia, helping them find the right equipment to increase the productivity of their business.
For more information, or to get free and professional advice from our knowledgeable team, simply pick up the phone and call Pack King today.
Find The Right Forklift Drum Lifter for Your Business
For more than 30 years Pack King has been a trusted and sought-after name for products and equipment designed to help businesses to boost their productivity and streamline their workflow.
Nowhere is this more evident than in our available range of forklift drum lifters. This equipment is designed to allow for safe and secure transport, packing, and unloading of often cumbersome or heavy drums. Our forklift drum lifter equipment is specially designed, meaning customers can be sure they are investing in a proven and high-quality product that will deliver years of reliable service.
We offer all our in-demand products at a competitive price, making it easy for our customers to find the right solution and range of equipment to meet the demands of their business.
Call Pack King today on 03 9720 0425 for all further enquiries.
Get in touch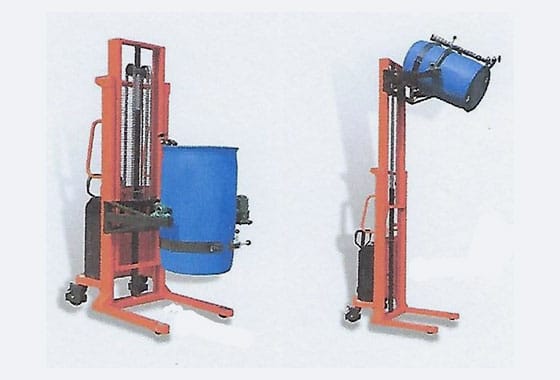 Looking for an adequate solution for your company?
Our inventory is full of useful and specific tools and equipment to help you with your packaging, shipping, and storing processes. And with over 30 years of experience, you can trust that you'll get only the best quality products and superior customer service when you work with us.
Contact Us Today
Some of our happy clients