We Stock A Large Range Of Packaging Products
Visit Our Showroom : Factory 8, 15 Stud Road, Bayswater VIC-3153
Fork Attached Single Drum Clamp
Model NG-10 is for 200 Ltr steel drums with expansion rolls only.
The forklift driver slips the fork tines into the sleeves then tightens the screws. There is an eye bolt fitted also, if you prefer to use chain with a slip hook that wraps around the fork carriage and hooks back onto the chain. Both are designed to prevent the clamp from moving.
To load up, the driver tilts the clamp up whilst driving into the centre of the drum. The radiused arms pivot up then when fully in, drop down to encompass the drum.
As the clamp is raised, the arms rest under the upper expansion roll, enabling the forklift to raise the drum.
To exit the drum, simply lower whilst moving the forklift backwards. The arms will open up when in contact with the lower expansion roll.
Get in touch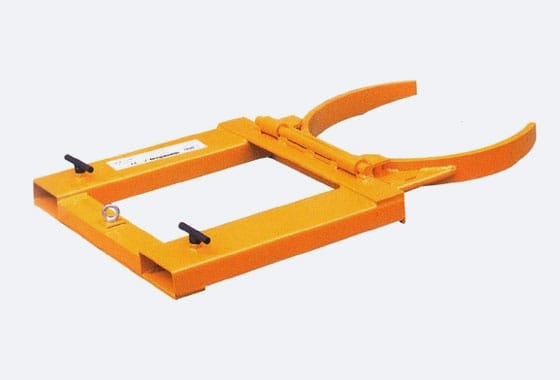 Looking for an adequate solution for your company?
Our inventory is full of useful and specific tools and equipment to help you with your packaging, shipping, and storing processes. And with over 30 years of experience, you can trust that you'll get only the best quality products and superior customer service when you work with us.
Contact Us Today
Some of our happy clients