We Stock A Large Range Of Packaging Products
Visit Our Showroom : Factory 8, 15 Stud Road, Bayswater VIC-3153
Under Rim Drum Grab. Hoist Attached
The Drum Grab is hoist or fork tine hook attached. It is manually opened up then lowered over the drum and past the rim, to rest on top of the drum.
When upward pressure is applied, the two radiused arms pull in tightly under the rim to raise the drum.
As the clearance between the underside of the horizontal bar and the radiused arm is 75mm, it is also suited to high domed plastic drums and most fibre drums with steel rims.
Get in touch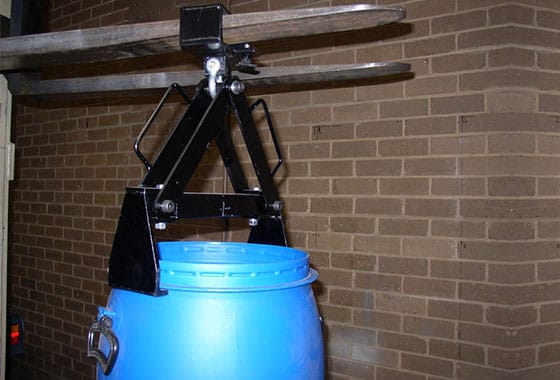 Modifications for special drums are also available.
There are two models available:
Model DURC-1 can cater for drums with under rim diameters from 350mm up to 500mm.
Model DURC-1S is built in 304 stainless steel.
Model DURC-2 is suitable for drums with under rim diameters from 500mm to 650mm.
Model DURC-2S is built in 304 stainless steel.
Contact Us Today
Looking for an adequate solution for your company?
Our inventory is full of useful and specific tools and equipment to help you with your packaging, shipping, and storing processes. And with over 30 years of experience, you can trust that you'll get only the best quality products and superior customer service when you work with us.
Contact Us Today
Some of our happy clients