We Stock A Large Range Of Packaging Products
Visit Our Showroom : Factory 8, 15 Stud Road, Bayswater VIC-3153
King Roto-picker
Under racking stock picker. Bring the back stock to the front.
Zinc plated. Turntable on slide frame. Pull handle.
How is it used?
ROTO-PICKER prevents operators from having to pick stock from under the pallet racking.
The pallet of goods is placed on the deck using a forklift truck or straddle stacker.
The operator removes stock from the front of the pallet as usual. When the front stock is depleted, the operator has to move in and under the pallet rack in order to pick the stock at the back – unless you have fitted ROTO-PICKER!
ROTO-PICKER simply slides out, the pallet is rotated, then pushed back in under the rack, bringing the rear cartons to the front. Two flips over locks prevent the table from rotating during the picking process.
Get in touch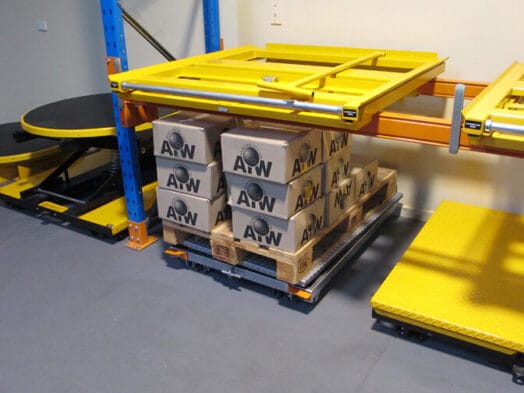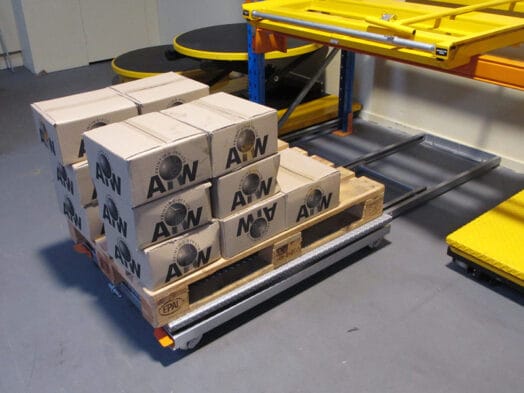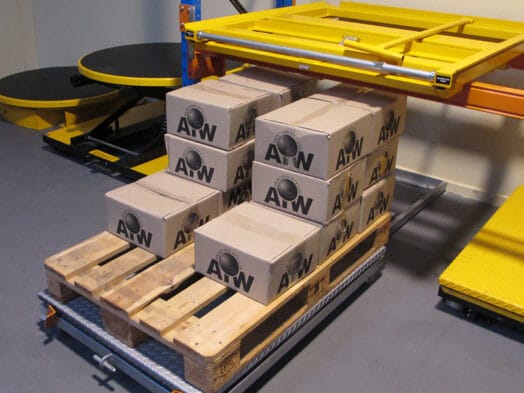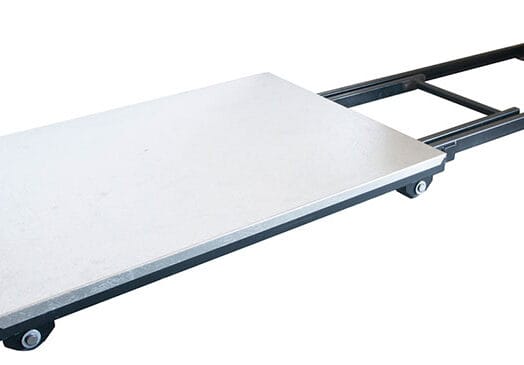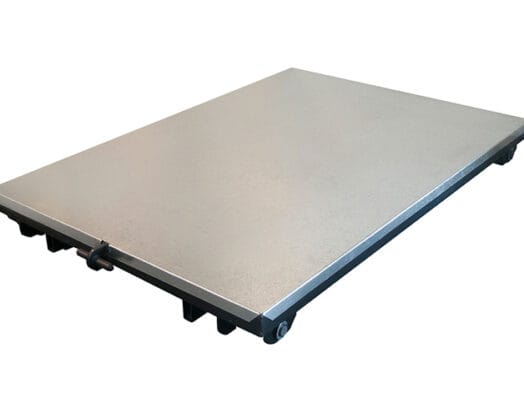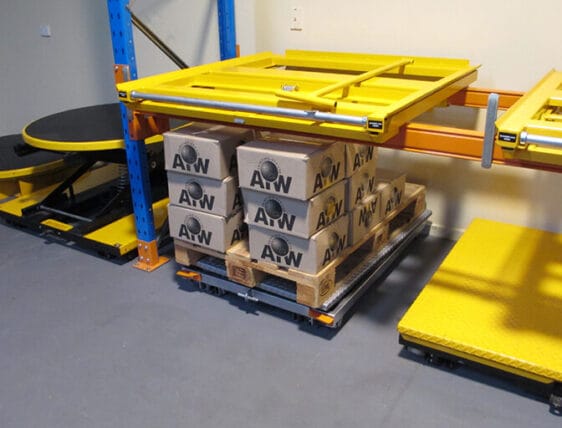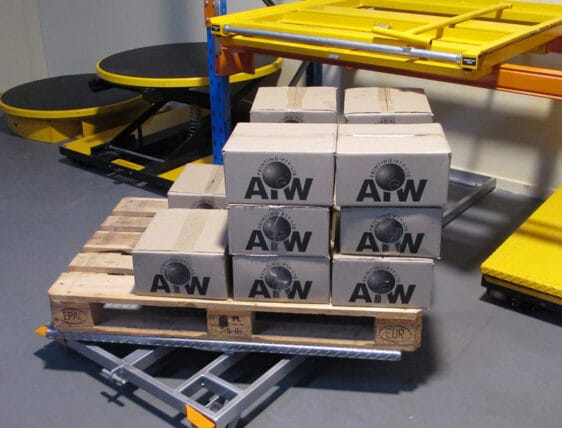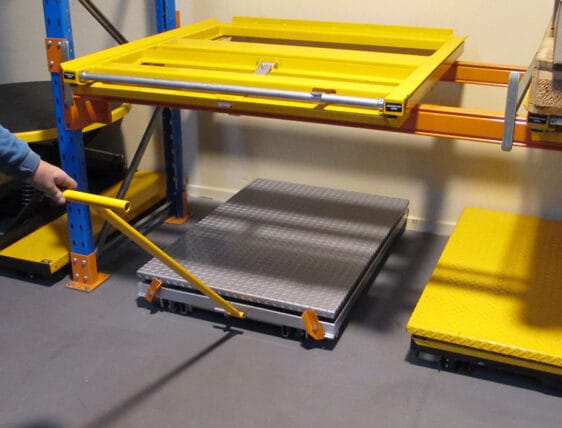 This simple product always brings about the same reaction, "why wasn't this invented years ago"?
Available in narrow and standard pallet sizes, the turntable is hidden under the deck. Both turntable and slide frame use precision sealed ball bearings, to make it simple and easy to rotate stock.
With 666 lbs (1500 Kgs) capacity and only 5″ (127mm) in height, with all parts zinc plated for long and rust-free life, the ROTO-PICKER is a tough industrial product that you will be proud to own.
Having operators injured through the current methods of stock picking a heavyweight, whilst bent over then moving in and out from under a pallet rack is addressed by the ROTO-PICKER. It helps prevent strains and injuries, so it pays for itself in no time by saving on lost time, re-training and insurance premium hikes, plus your staff will love that you are addressing their problem.
King Roto Picker Models
Model RP-4848 – 48″ x 48″ (1,220mm x 1,220mm)
Model RP-4846 – 48″ x 46″ (1,220mm x 1,168mm)
Model RP-4046 – 40″ x 36″ (1,016mm x 914mm)
* GST and shipping not included
Combined shipment rates available
Quotes for a door to door or door to port delivery available.
For a complete quote including shipping, contact Ron Mileham on ron@kinggroup.com.au
Contact Us Today
Looking for an adequate solution for your company?
Our inventory is full of useful and specific tools and equipment to help you with your packaging, shipping, and storing processes. And with over 30 years of experience, you can trust that you'll get only the best quality products and superior customer service when you work with us.
Contact Us Today
Some of our happy clients