We Stock A Large Range Of Packaging Products
Visit Our Showroom : Factory 8, 15 Stud Road, Bayswater VIC-3153
Powered Floor Cranes
Powered Floor Cranes are particularly useful for:
Removing engines from vehicles.
Loading / unloading crates and stillages from the top.
Removing awkward and heavy loads from tray trucks and utes, such as air conditioners, axles, generators, pumps, machinery, etc.
Raising 200 Ltr drums to and from pallets
Get in touch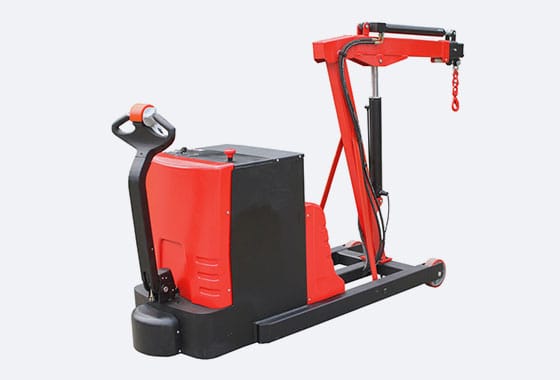 Sure, a manual push along Floor Crane can do the same job and cheaper, but try pushing a manual crane along with a heavy load on, and try stopping easily. Then setting the jib length. Then manually pumping up the jib plus load with 50 – 200 pumps required.
The Powered Floor Crane does all the above with no effort on your part – except push the buttons. When the variable speed throttle is shut down, the electric brake is on.
No need to dedicate a forklift or an overhead crane to these tasks, the Powered Floor Crane is quick and versatile and ready to work.
Load range varies according to length and height of jib.
Contact Us Today
Model WCR-075
Fixed straight legs, 860mm outside width. Load range 200 Kgs to 750 Kgs. Max height 3560mm. Max jib extension 2500mm. 120 a/hr batteries.
Model TCR-075
Fixed straight legs. All as above but with 70 a/hr batteries.
Model WCF-120
Splayed legs, 760mm outside. Extendable by 600mm. Load range 300 Kgs to 1200 Kgs.Max height 3570mm. Max jib extension 2500mm.
Model WCE-120
Width adjustable straddle legs – 110mm to 1490mm outside, with length extension of 500mm.Max height 3540mm. Max jib extension 2500mm.
Looking for an adequate solution for your company?
Our inventory is full of useful and specific tools and equipment to help you with your packaging, shipping, and storing processes. And with over 30 years of experience, you can trust that you'll get only the best quality products and superior customer service when you work with us.
Contact Us Today
Some of our happy clients