We Stock A Large Range Of Packaging Products
Visit Our Showroom : Factory 8, 15 Stud Road, Bayswater VIC-3153
Packaging Tape And Dispensers
Packaging tape
Acrylic BOPP (Bi-axially Oriented Polypropylene)
Comes in 48mm wide x 75 Mtr long rolls. 6 per pack (minimum order).
It is clear and has an aggressive gripping agent to ensure it sticks to poor surfaces. Surfaces with dust on them need to be wiped over first.
Packaging tape is your first line of defense against theft. It also prevents the item/s in the carton from falling out.
Used in conjunction with our Pistol Grip Tape Dispenser, the tape is laid on quickly and cut easily after use, using the serrated leading edge. Simply by swiping the flexible applicator to the carton, the tape is fed out.
By tightening the tension brake in the centre of the roll holder, the tape is partially braked, this prevents 'tape runaway'.
Get in touch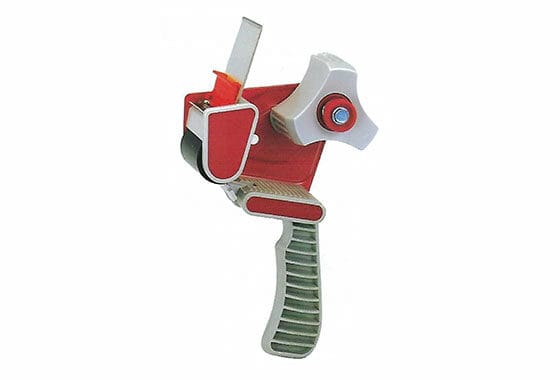 Pacmasta Pistol Grip Tape Dispenser
Pacmasta PG-50B is an economical, easy to use tape dispenser with adjustable brake and ribbed handle. Ideal for fast and efficient carton sealing.
Features:
Best quality product
Keeps tape straight, reduces wastage
Comfortable hand grip for quick and easy single-handed use
Compatible with a wide range of tapes
An ideal time-saving tool for warehouse and retail use
Fully adjustable tape tension brake
Model PG-50B
Pistol grip tape dispenser, 50mm STANDARD, 24/CTN
Model PG-50B
Same as above, in 3 carton (72) BULK BUY, 24/CTN
Looking for an adequate solution for your company?
Our inventory is full of useful and specific tools and equipment to help you with your packaging, shipping, and storing processes. And with over 30 years of experience, you can trust that you'll get only the best quality products and superior customer service when you work with us.
Contact Us Today
Some of our happy clients