We Stock A Large Range Of Packaging Products
Visit Our Showroom : Factory 8, 15 Stud Road, Bayswater VIC-3153
Shrink Film & Accessories
Pallet Shrink Bags
Shrink is sealed and perforated every 1850mm if you intend to cover pallets that are same size.
- 1230mm + 1220mm x 1850mm x 150um. 25 Bags/Roll. 31.4 kg BS. 40 PPL
Get in touch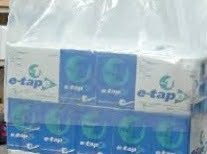 Pallet Shrink Tubing
Shrink is a continuous roll so it can be cut off at any desired length to cover the pallet.
- 1220mm + 1220mm x 74m x 150um. 50 Kgs/Roll. 20 PPL
Get in touch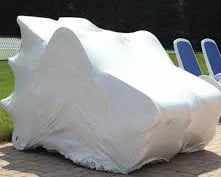 White Shrink Film w/UV
This is suitable to shrink wrap items like small boats, prefabricated toilets, timber etc.
- 2400mm C/F to 1200mm. Continuous. Gauge 130um. 25 Kgs. 75 Mtrs. 187mm Dia.
Get in touch
Shrink films for individual Shrink Cabinets or Tunnels.
Various Widths, Lengths , Gauges In Ldep & Hdep. Also Timber &
Products
Stored Outside
Bags for every use
Carton, Drum, Stillage, Crate Lining,
Packaging,
Protection.
Gas shrink gun Model PSG- 32
Comes With 8 Mtr Hose & Regulator For Propane(Lpg).
Looking for an adequate solution for your company?
Our inventory is full of useful and specific tools and equipment to help you with your packaging, shipping, and storing processes. And with over 30 years of experience, you can trust that you'll get only the best quality products and superior customer service when you work with us.
Contact Us Today
Some of our happy clients