We Stock A Large Range Of Packaging Products
Visit Our Showroom : Factory 8, 15 Stud Road, Bayswater VIC-3153
Manual Strapping Product Range
Poly strapping ensures the load is secured. Whether it be a carton where light strap and buckles or hand tools to tension and crimp are all that is required, or whether you need to migrate to heavy-duty strapping where the use of a battery tensioner and welder is required, there is a polypropylene or polyester strap to suit your needs.
Get in touch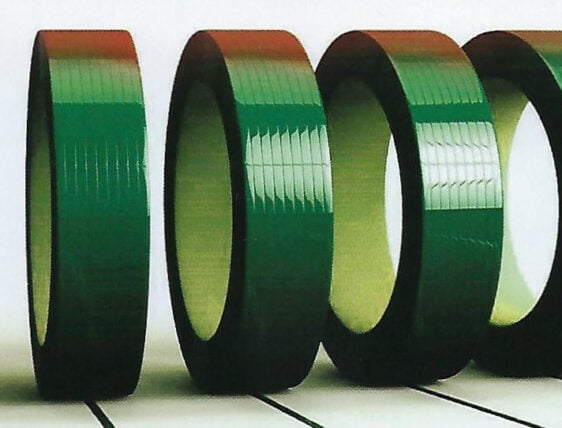 Breaking strains from 130 Kgs (12mm strap) to 480 Kgs (19mm strap) and even up to 1500 Kgs are all available, along with a wide choice of manual buckles, crimped seals or frequency welding to make sure the strap stays taught throughout the journey.
A relatively latecomer to the scene is the woven polyester strap. It is flexible, breaking strains range from 350 Kgs right through to 2300 Kgs, and can be manually tensioned using wire buckles or can be tensioned using a manual or auto mechanics.
The humble carton can be transformed immediately from an unwieldy heavy box that has to be carried in front of you, to one where the contents are more secure and the strap/s act as handles. It is easier and safer to carry two cartons (one each side of you) than to carry one carton out front. The straps also help with tamper-proofing.
When loading heavy objects onto pallets (including drums), remember that in an accident, the load is likely to slide forward on the pallet. Usually, the only thing stopping it, is a thin layer of stretch film, whereas if the load was strapped, then stretch wrapped, the pallet and load becomes one unit and prevents the load separating from the pallet. For long-distance hauls, strapping is an extra layer of protection which for a few extra cents, could save the cost of replacing the load.
Strapping can be used to tie up bundles, rather than having the individual pipes or timber pieces moving around the truck, it can be contained and easily removed in one bundle.
Strapping can be used to tie up bales; stacks of bricks and tiles; disparate loads onto pallets, and much more.
Poly strapping can be recycled. There is also a growing movement re-purposing strapping into basket weaving, jewellery, necklaces, charms etc.
Poly strapping can also replace steel strapping. It does not spring back. It has flexibility, so it moves with the load. It is more user-friendly. It does not rust.
Get in touch
Looking for an adequate solution for your company?
Our inventory is full of useful and specific tools and equipment to help you with your packaging, shipping, and storing processes. And with over 30 years of experience, you can trust that you'll get only the best quality products and superior customer service when you work with us.
Contact Us Today
Some of our happy clients