We Stock A Large Range Of Packaging Products
Visit Our Showroom : Factory 8, 15 Stud Road, Bayswater VIC-3153
Vacuum / Retort Bags / Pouches. General Information & Range
Vacuum Seal Bags. Ultra clear. 70um – 100um. Bottom seal only.
Suitable for storage of meat, poultry, vegetables and other foods. Used in conjunction with a vacuum sealing machine, products last the longest time as they are deprived of oxygen. Bags from 80mm x 175mm to 400mm x 600mm.
Get in touch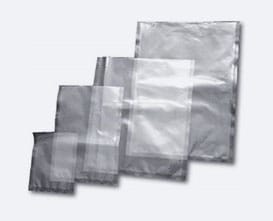 For machines to perform the vacuum and retort functions, please contact us with your requirements.
Vacuum Seal Bags. Large / Heavy Duty. 115um. Sealed three sides. Sizes from 1100 x 1900mm to 2300mmj x 570mm.
Vacuum Seal Bags. Clear front, Gold back. Heavy duty. 142um. Sealed three sides. Sizes from 140mm x 300mm to 140mm x 460mm.
Retort Pouches. Clear. 107um. Size 160mm x 210mm. Perfect for all sea foods.
Looking for an adequate solution for your company?
Our inventory is full of useful and specific tools and equipment to help you with your packaging, shipping, and storing processes. And with over 30 years of experience, you can trust that you'll get only the best quality products and superior customer service when you work with us.
Contact Us Today
Some of our happy clients